=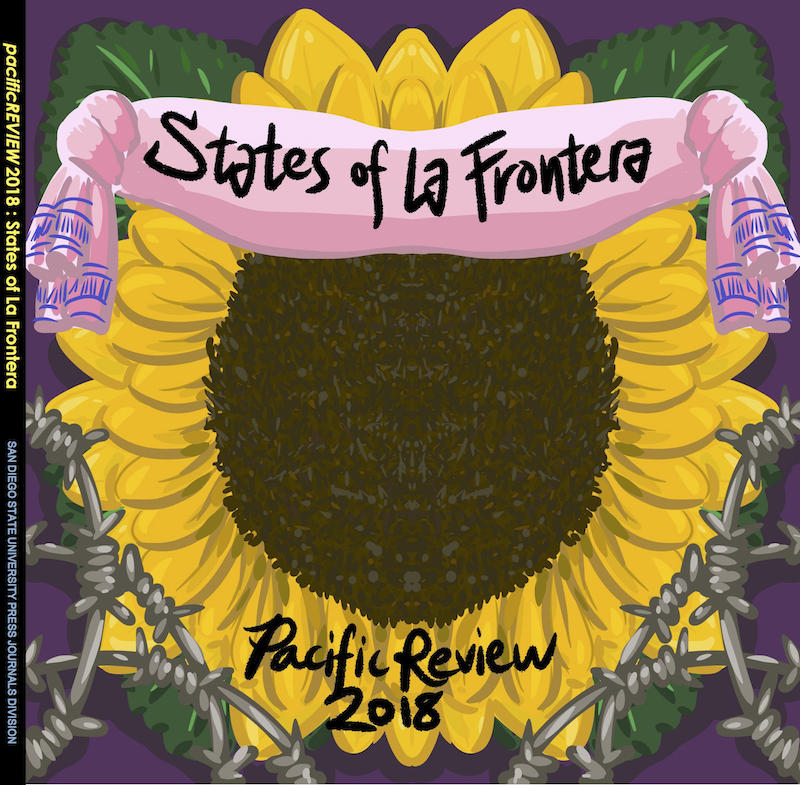 Welcome!

You have landed on the super-secret contributors webpage for STATES OF LA FRONTERA, our new edition of pacREV 2018 edited by Katlin Sweeney, Lauren Luedtke, Alexandra Cline, and Hartlyn Haynes.



If you are a contributor featured in this issue (or know them!), we have set up a special purchase portal via PayPal.com. Though the cover charge for this edition of pacificREVIEW is $18.95, we will charge you, a contributing author/artist only $16 for each copy of ERRANT MYTHOLOGIES with a discount that grows as you buy more books--this is in addition to the free copy you will receive for being one of our smashing collaborators.

SHIPPING IS FREE no matter how many issues you order.*



*Unfortunately If you are asking us to ship internationally, we will have to add an additional charge of $22.95 to get your book to you--send it to memo@sdsu.edu via paypal.com. We apologize for this nuisance, but international shipping has gone through the roof! Also do note that we will be shipping you your free contributors copies FIRST and then fulfilling orders made on this page so please be patient--also, can you share this page with friends and family to use? Of course! But warn them as well about the initial delay until the first print run is fulfilled from our printers.



Here is the secure purchase portal/pull-down menu--you can order anywhere from 1 to 10 copies using this ingenious link:

...since 1972, pacificREVIEW: A West Coast Arts Review Annual
has thrived as an experimental editorial cohort made up of
wily undergraduates & graduate students in the department
of english and comparative literature, san diego state university,
san diego, ca 92182-6020. ...also, check out our blog!

pacificREVIEW is a san diego state university press journal: sdsupress.sdsu.edu

pacificREVIEW
a west coast arts review annual | sdsu